During the past two months, we add some new features and fixed a lot of bugs in FreeInOutBoard system.
Just let me introduce the two new features.
Premium Account Feature:  Hide Expect Return.
You can hide the "Expect Return" field on the Sign in/out page. The users of your board will now see this option.
New Feature: Default status switch.
Now, your board administrator can disable the default status when they use the customized status.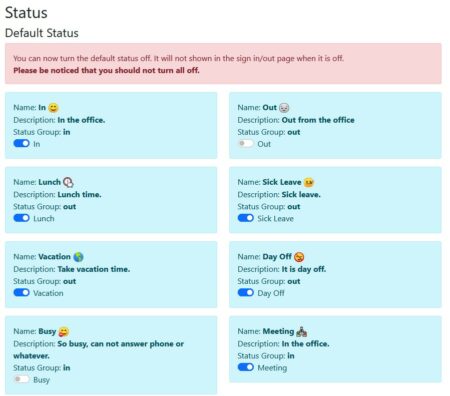 The FreeInOutBoard will continue to add new features. If you have any requests, please do not hesitate to contact us, with your board ID.