We pushed the new release last weekend in version 17.2.5
Look at the board on my smartphone.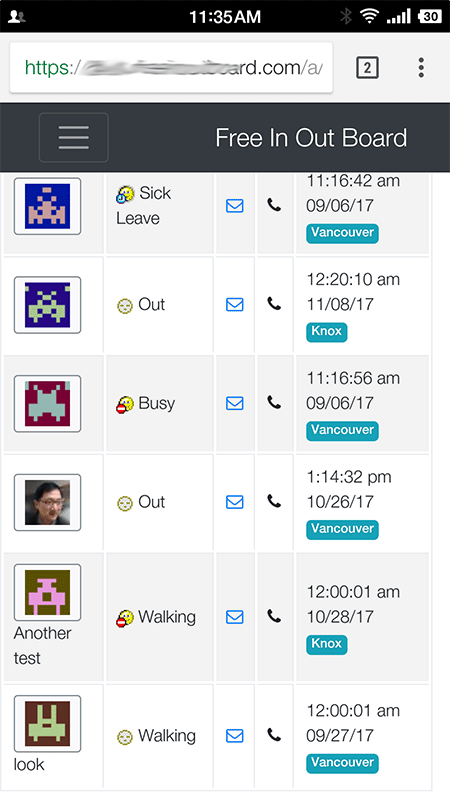 At this screenshot, I removed the user names. If all your users have their avatars, it is easy to use their avatar to distinguish each person.
To enable and use avatars on your InOut Board, please look at how to do it below.